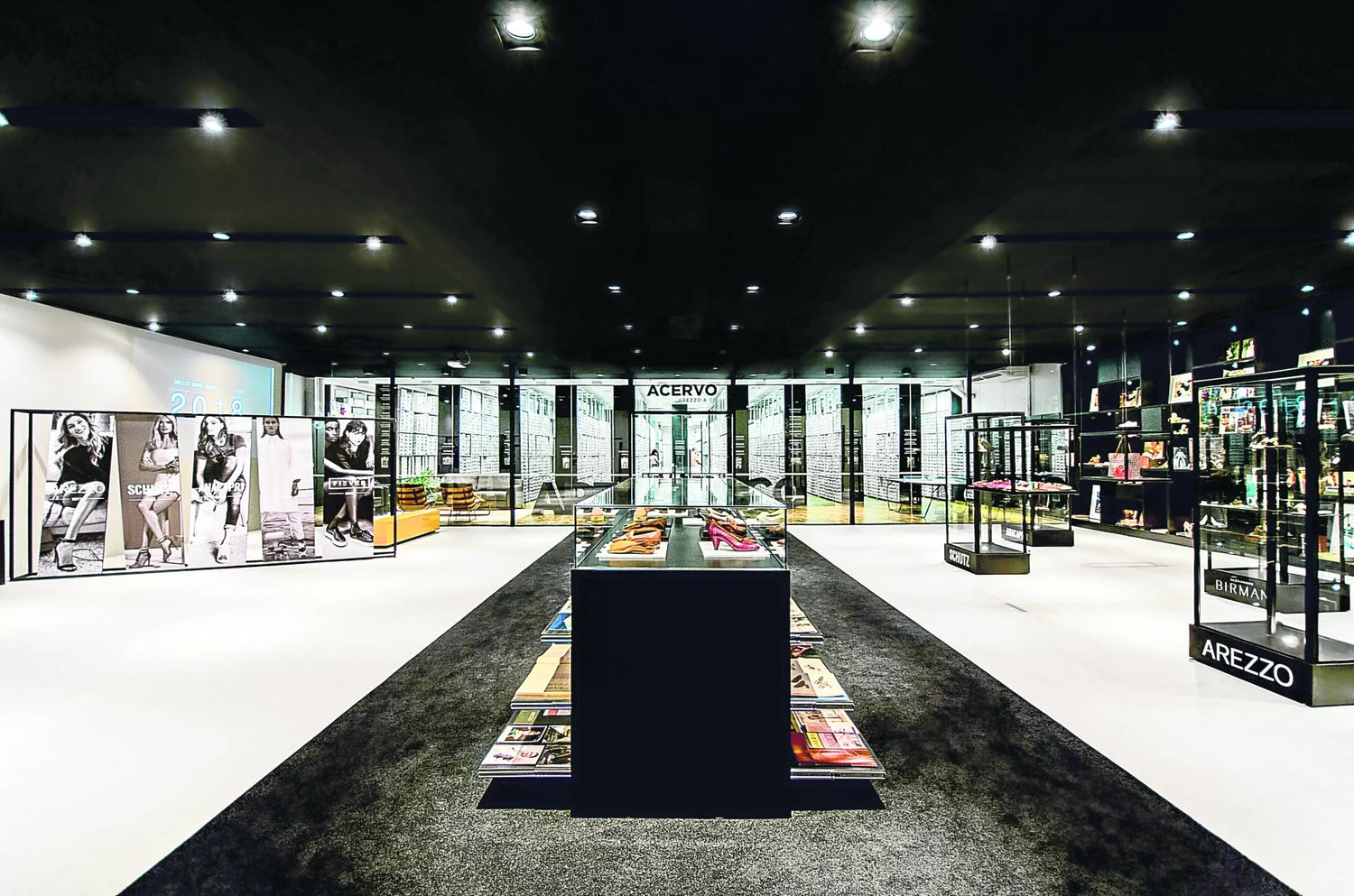 AREZZO IS STYLE THAT TRANSCENDS GENERATIONS
Arezzo has been an ally to Women of all generations for the last 50 years.
Making them feel unique by respecting their individuality while being democratic and building a diverse community.
Our shoes are known for their great design, attainable pricesand high-quality product that lasts.

FROM MOTHER TO DAUGHTER,
SISTERS TO FRIENDS, WE KEEP ESTABLISHING EVER-LASTING EMOTIONAL BONDS.

Our offering is for all to feel confident and elegant while remaining true to their identity. Real fashion in their own real way.
Every Style is unique and every individual is special.
Arezzo has been stepping into the fashion world and always translating accessible trends to real life since 1972.
The brand is in over 50 countries through 450 retail stores and over 1,600 wholesale doors globally.
OUR HISTORY
As a leading footwear brand in Brazil and the largest in Latin America, we have started with great ambitions. Craftwork, passion, and innovation were a spark of inspiration for Anderson & Jefferson Birman back in 1972. In these 50 years since Arezzo started, the Generations of Birman's family have led the way for the finest fashion with high quality and unique designs that last for all life occasions.
Nowadays, more than 7,000 people keep the legacy going, nurturing artisan craftwork as our living tradition while offering innovative manufacturing processes. As a result, Arezzo became a fashion powerhouse devoted to inspiring and shaping tomorrow's connections.
Consolidated as a trendsetter, thanks to unparalleled creativity, we stand as a Top of Mind brand in the footwear segment and a favorite best-seller in Brazil, constantly being featured in the news and present at the main international fashion events.  
Celebrating a journey that started as a pioneer's dream, we're now present in over 50 countries with a broad distribution network, including franchises and 450 retail stores, delivering a truly unique experience for our customers. Arezzo is scaling at pace to become one of the world's most exciting fashion brand.  
Proud of our history, we know we're only getting started.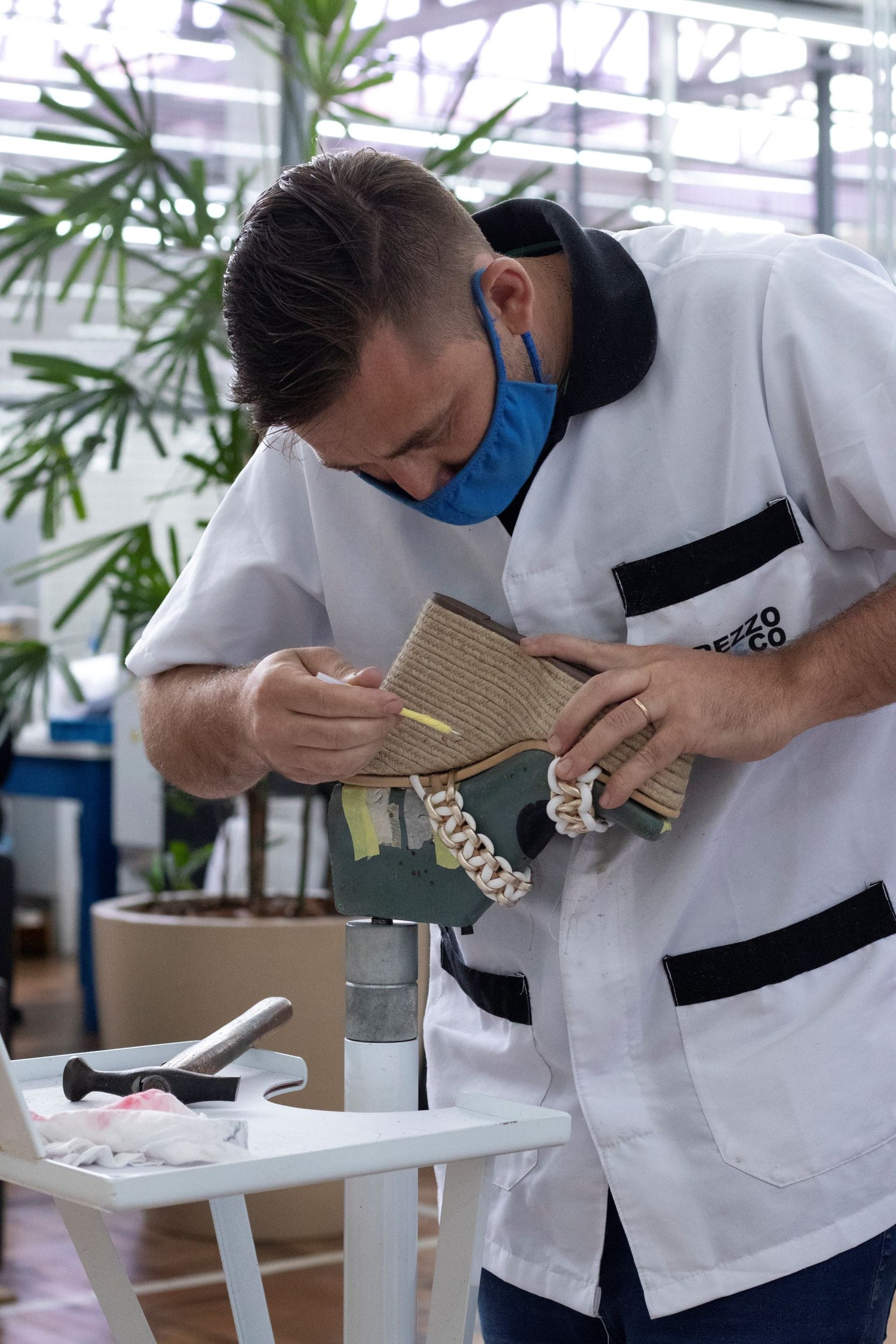 OUR PRODUCTION
All our products are fairly and responsibly made in Brazil, safeguarding human rights, and looking for a positive impact on people and the community. Paving the way for an ethical fashion, Arezzo requires manufacturing to have a high added social value.
Made by passionate people, Arezzo has 5 owned factories in Vale dos Sinos, one of the best-known shoemaker regions in Brazil. All our employees are compensated for their work with salaries according to the living wages, aware of all Brazilian labor regulations and benefits, such as 44 hours per week of labor with regulated scheduled workflow and 4 weeks of paid vacation, besides all pension funds contributions. This responsibility is extended to more than 80 outsourced partners working with us, creating value for our community, and supporting where we live and make our products.
To build our collective ambitions, it is essential to have an environment that inspires people to grow.
That´s why our team is constantly trained and evolving in relevant topics. As a brand that empowers people to be their best version, our culture also means embracing diversity, and we're proud to have achieved an important award, the Great Places to Work certification, in 2021.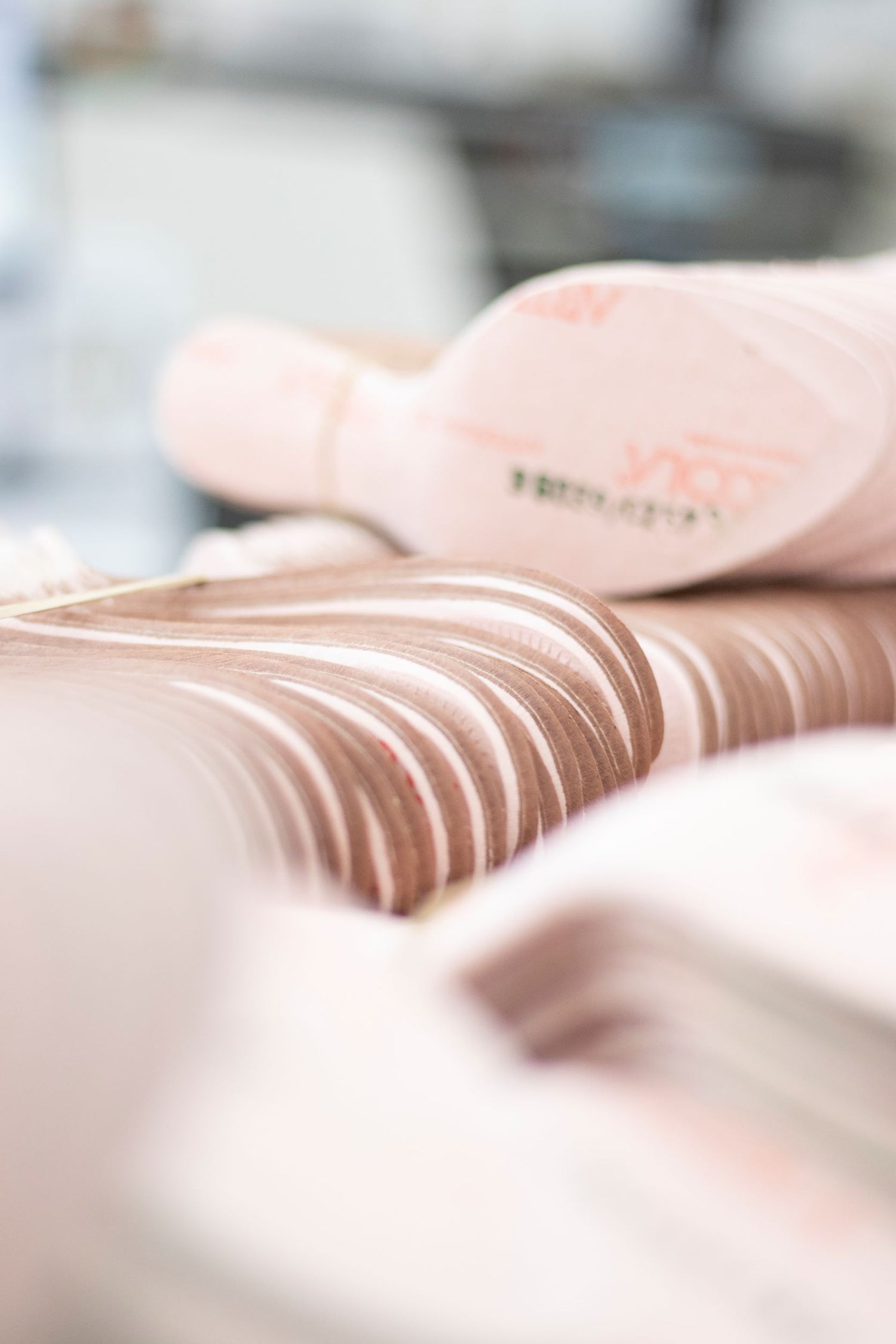 SUSTAINABILITY
To Arezzo, sustainable entrepreneurship and profitable growth walk side by side. We can remain competitive only by creating added value for society. Responsible action shapes the core of our company's culture, which includes the interests of our employees, customers, and investors, as well as society. Our success is built on boldness, integrity, and transparency – strong values that inspire our sustainable growth.
We closely monitor new global trends and challenges. As a B-Corp company, we look toward the best practices in environmental management, social responsibility, and governance, focusing our efforts on preserving life and biodiversity. We aim to keep our impact on the environment as low as possible. 100% of our packaging is made of recycled and biodegradable materials, and 70% of our tanneries suppliers have certifications like the Leather Working Group (LWG) and the Brazilian Leather Sustainable Certification. Arezzo also participates in dialogues and initiatives, consults with other organizations in our industry, and assesses media and news coverage in order to minimize risks. We want to set an example for ethical conduct.